Tea and Coffee Sticks Machine
Tea and Coffee Sticks: no more spoon, no more filter bags
Tea Sticks are the new and unique alternative to filter bags. This revolutionary new product combines the tea bag and the spoon, so consumers could drink tea anywhere. There are 1100 tiny, micro-perforated holes on each Stick to allow the tea or coffee to dissolve in the water, as they do in the filter paper.
Product images
Meet the Tea Sticks Machine
AMSY's "4ST80 Tea Sticks Machine" can produce up to 80 tea sticks per minute. Tea Sticks are produced on 4 lanes. The machine works from a roll of film. The film is cut into 4 lanes after which the Sticks are formed. Tea is filled into the Sticks by a volumetric dosing system, after which the Sticks are sealed and cut. The production parameters are adjustable on simple to use touch-screen display.
Machine images
Video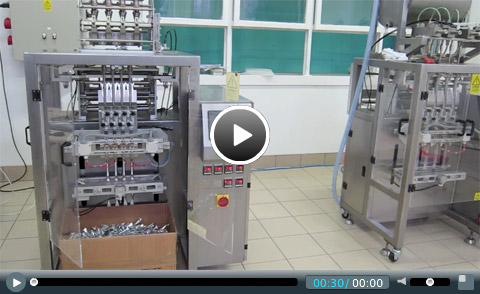 Service, technical support
AMSY provides full service and technical support for all of its equipments.
Complete Packaging Lines

Filling and Dosing Machines

Pouch and Bag Forming Machines

Semi-automatic Machines

Closing and Labeling Machines

Supporting Machines

Quality Verification

Other Machines, Accessories